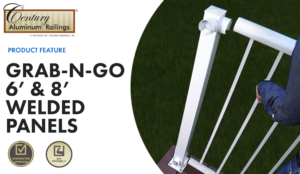 No matter where you are, mother nature is inevitable and keeps us vigilant when extreme weather is forecasted. At Century, we pride on manufacturing modern & classic railing systems that give our customers & dealers the confidence of knowing that they are purchasing a product with tough durability that can withstand high winds while maintaining its long-lasting appearance. 
Century Aluminum Railings offers an ultra-easy to install railing system that is as durable as it is stylish. The Grab-N-Go is a 42" Welded 5/8" Picket Panel available in 6' and 8' and is the staple for many deck projects due to its long lifespan! Upgrade your deck with a premium product at a competitive price.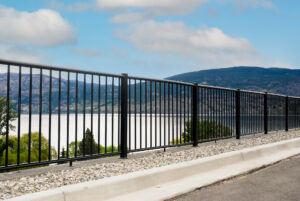 Century Aluminum Railings welded panels are fully code compliant for single and multifamily applications and an ultra-easy installation to allow you to enjoy your deck or get on to the next job site quicker. Say good-bye to rusted railings with our premium powder coated finish that protects railings against environmental elements making the product long-lasting. The name speaks for itself: Grab-N-Go!
GRAB-N-GO WELDED PANEL ALUMINUM PICKET RAILING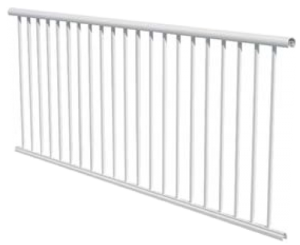 • Panel sizes: 72" x 42" & 96″ 42″
• Ultra-easy installation
• Fully code compliant for single and multifamily applications
• Includes support leg
• Made in Canada
• Pickets are welded not riveted