When building your deck, it is important to take into account all aspects of the outdoor space. Is your deck right beside your neighbours? Do strong winds make your deck too cold to relax? Accounting for these factors in your design will help you build a deck that is more comfortable in the long run.
A privacy wall, also referred to as a windwall, is taller than the standard railing height and creates a sense of division between your deck and what is on the other side. This additional barrier can improve the ambience and safety of your outdoor deck.
Here are 4 reasons why you should consider adding a privacy wall to your deck.
1. Enjoy Your Deck In Privacy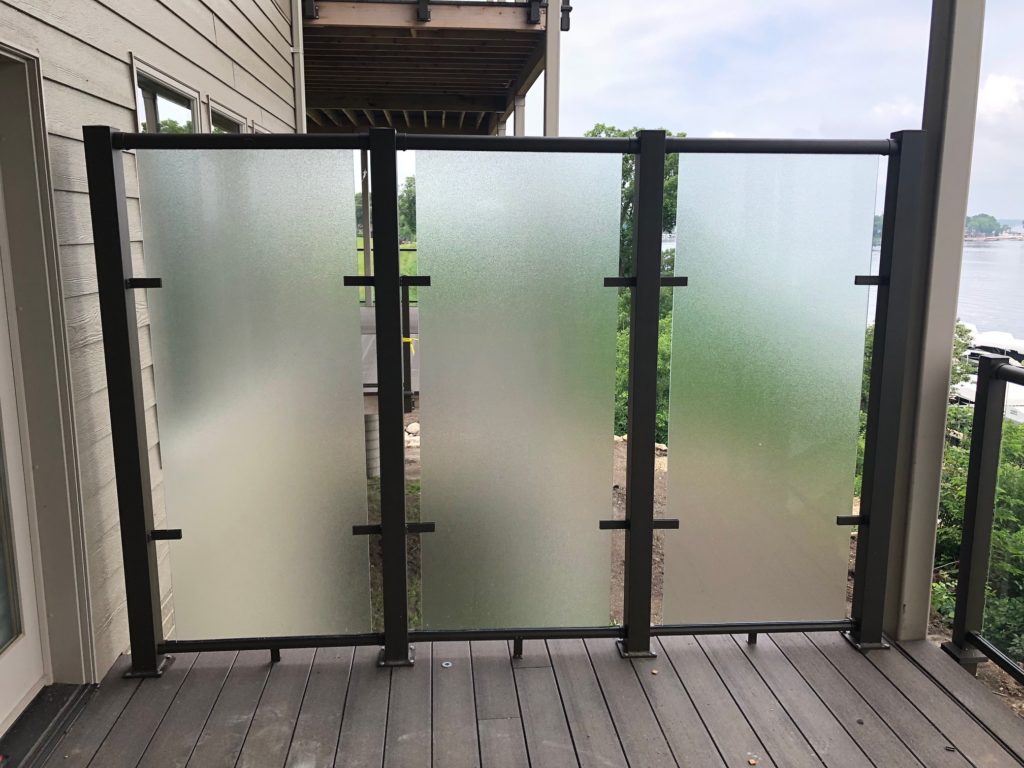 The most obvious benefit of adding a glass wall to your deck design is privacy. At Century Railings, our privacy walls include 4 sets of glass tabs to construct your wall. These frosted glass insets create a barrier between your deck and onlookers. Neighbours are unable to see through the frosted glass of a privacy wall, so you can spend time on your deck without feeling watched.
2. Stay Comfortable In Any Weather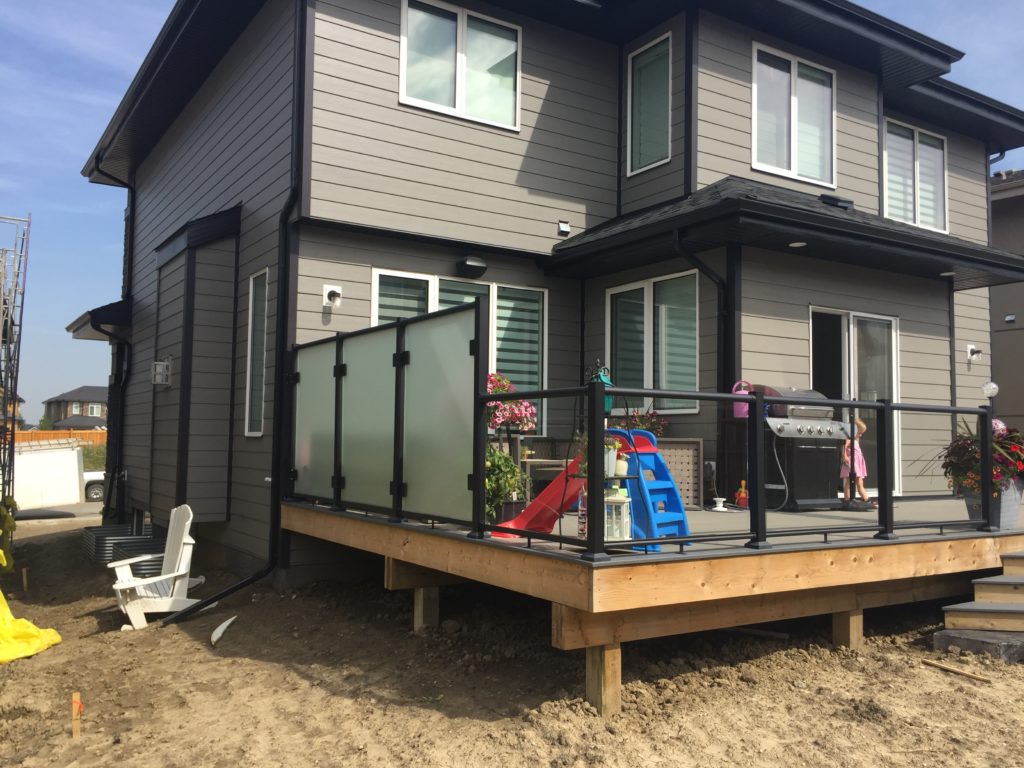 Few things are more disruptive to enjoying your deck than rain and strong winds. The glass insets of a privacy wall function to protect you and your deck from the natural elements. Whether wind, rain, or hail, a privacy wall will block the natural elements from blowing across your deck. Additionally, aluminum railings are a weather-resistant railing material, so you don't need to worry about rust. No matter the weather, a privacy wall keeps you comfortable.
3. Provides Additional Security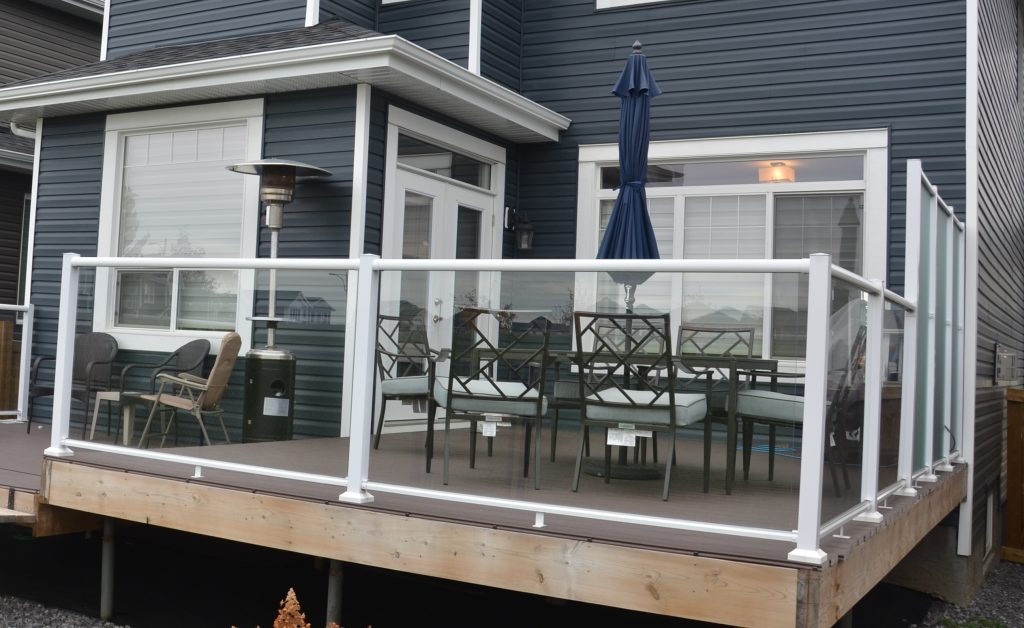 Getting the most out of your deck includes adding luxurious amenities. Whether your deck has a top-notch BBQ or plush patio furniture, you want to keep your belongings safe. A privacy wall blocks the view of potential thieves, so they aren't tempted to swipe your valuable belongings.
4. Decreases Loud Noises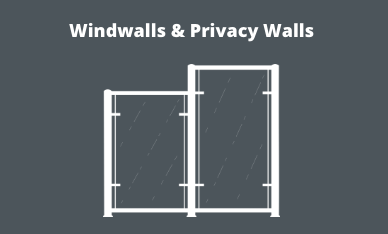 Are you located near a high traffic area? Noise pollution is plentiful in cities and can interrupt any relaxing outdoor experience. A privacy wall creates a sound barrier between your private deck and noisy interruptions. Deflect unwanted sound away from your deck with the addition of a privacy wall.

Before building, consider whether adding a privacy wall could improve the ambience and long term usability on your deck. Note that privacy walls can be used in a variety of different projects, including residential patios, restaurant patios, shared balcony dividers, or courtyards. Consult with your local building authority to ensure your project complies with local building codes and bylaws.
---
Want to add a privacy wall to your next railing project? At Century Aluminum Railings, we offer a selection of premium powder-coated aluminum privacy walls for your next railing project. Our aluminum privacy posts can be colour customized fit the design of your deck.
Our railing products are available in stores across Canada and the USA. Find a deck railing dealer near you!