At Century Railings, we offer two options to mount your deck railings. You can top mount your posts directly to the deck floor or you can use fascia mounts.
Top Mounted

Fascia Mount
Fascia mounts are a specialized type of railing mount that allows you to attach your railing to the edge of your deck instead of the floor. Depending on your circumstances, there are several reasons why Fascia mounted or top mounted railings may be better suited for your deck.
Here's our checklist to help you decide. Are Fascia mounts the best option for your next railing project?
| | | |
| --- | --- | --- |
| Considerations | Fascia Mount | Top Mount |
| I live in a humid/wet climate | ✓ | |
| I want visual appeal | ✓ | |
| I have a small deck | ✓ | |
| I want easy cleaning | ✓ | |
| I want an easy installation | | ✓ |
| I have a deck with an overhang | | ✓ |
| I have a small budget | | ✓ |
Why Did We Suggest That Type of Railing Mount?
1. I Live In A Humid Or Wet Climate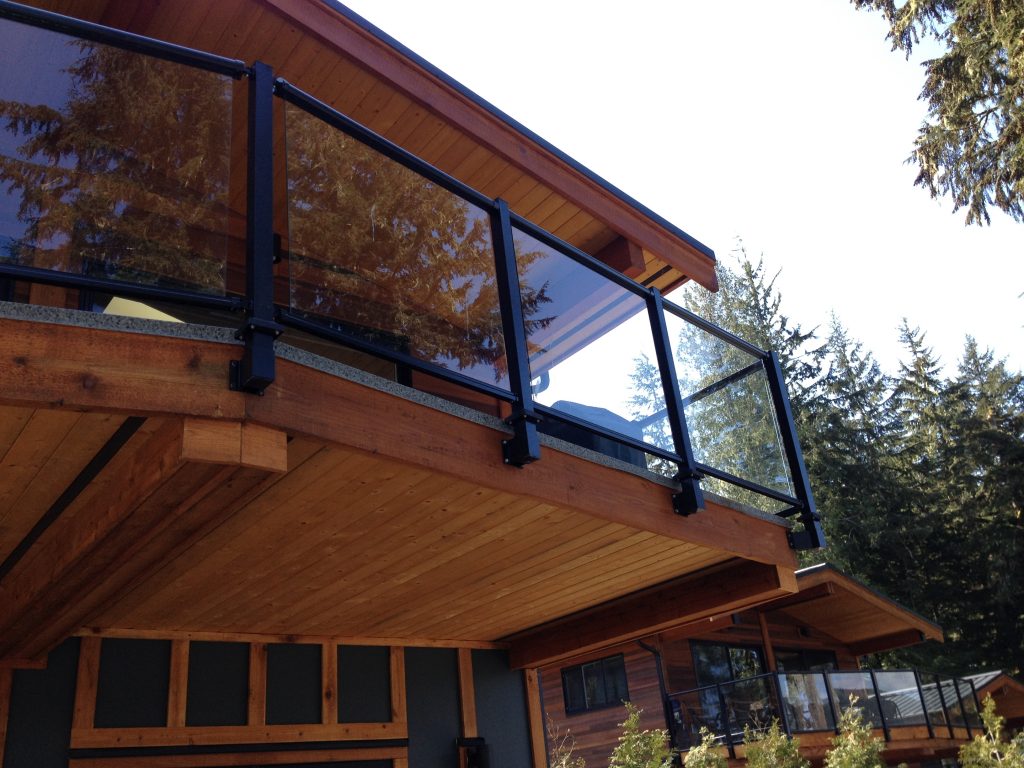 Concerns of mold and rot are particularly important in regions with humid or wet climates. Aluminum railings are a weather-resistant railing material which makes them well suited for a variety of climates. Many decks use a waterproof membrane to ensure that it is protected from the natural elements, such as excessive water. Opting for fascia mounts, rather than top mounted railings, ensures that the railing posts don't puncture the deck's waterproof membrane. 
In fact, building codes in certain jurisdictions require fascia deck mounts rather than top mounts. Review your local building code requirements to see if fascia mounts are mandated in your region. If you live in a wet or humid climate, consider using fascia mounts to prevent mold and rot from affecting your deck.
2. I Want Visual Appeal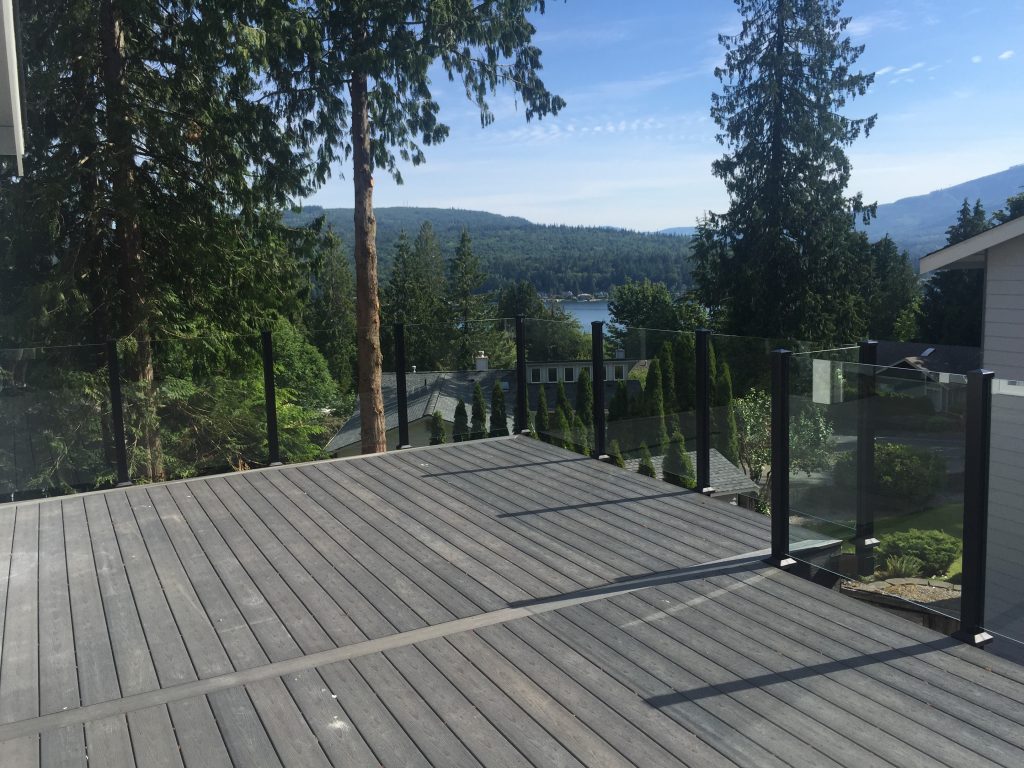 The hardware of a top mounted post is visible from all angles, however, the hardware of a side mounted post is hidden. Fascia mounts provide a cleaner aesthetic because they hide the deck hardware along the side. If you use fascia mounts, you can enjoy the view from your deck without seeing the mounting bolts.
3. I Have A Small Deck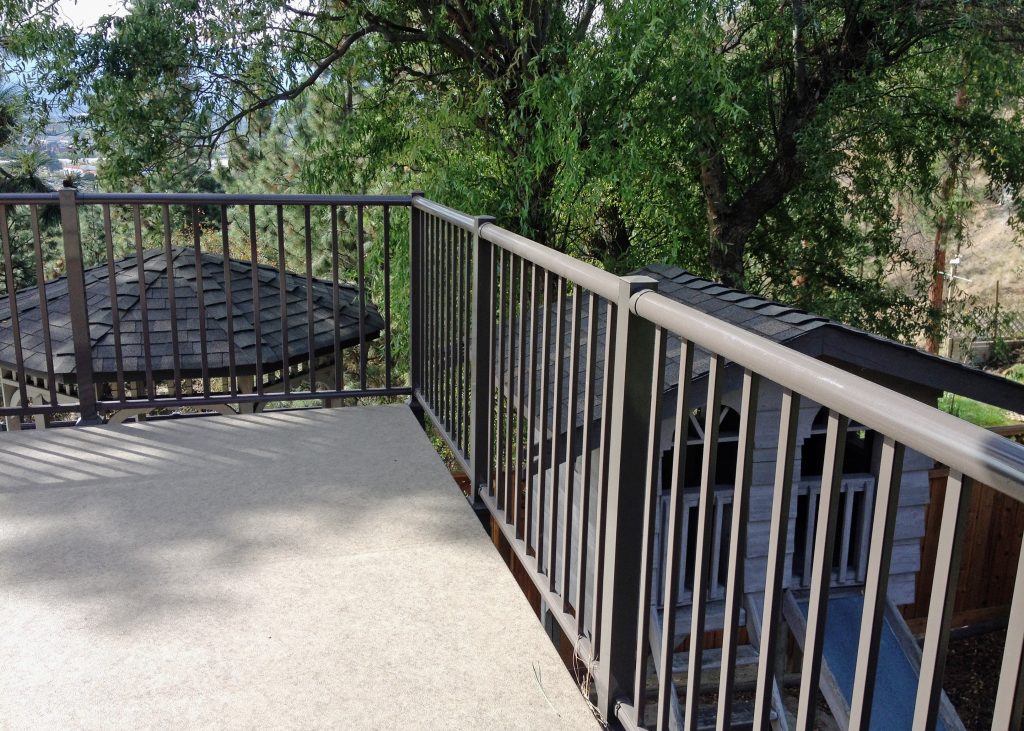 By securing the railings to the side of the deck, fascia mounts allow you to use every inch of your deck floor. No floor space is used to mount the deck railings. Consider using Fascia mounts if your railing project has a deck with a smaller surface area.
4. I Want Easy Cleaning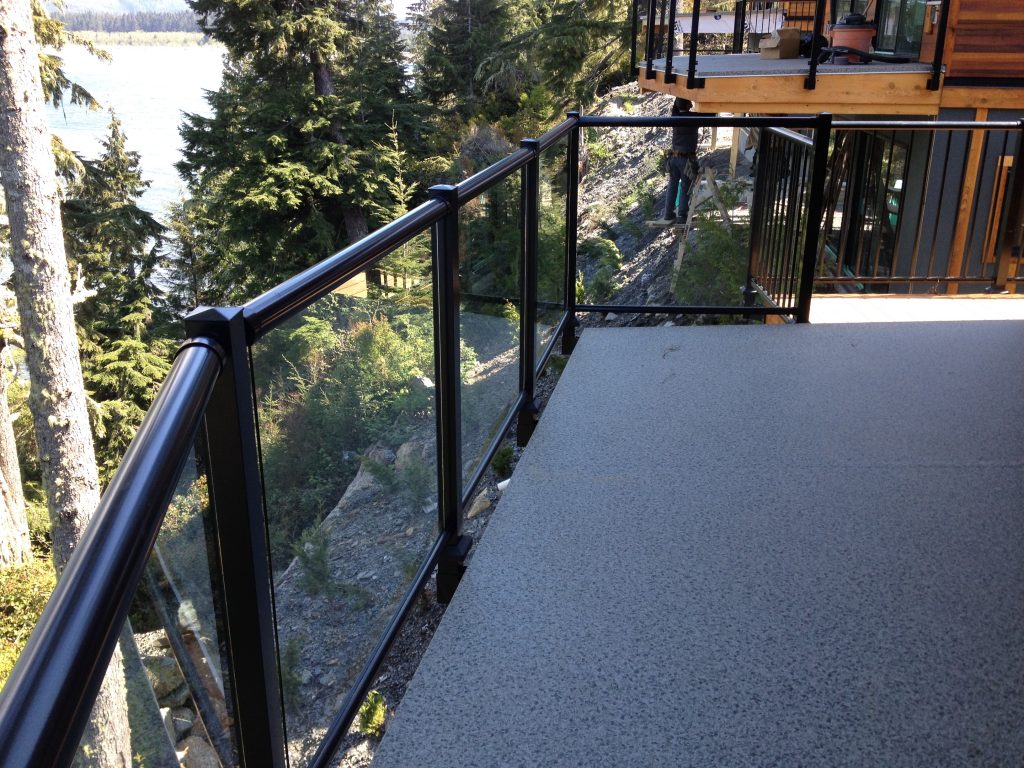 Top mounted railings occupy the floor space along the perimeter your deck, making it more difficult to clean. Because fascia mounts aren't mounted to the floor, they won't get in the way so you can clean right to the edge. If you want cleaning to be a breeze, then Fascia mounts may be the option for you.
5. I Want An Easy Installation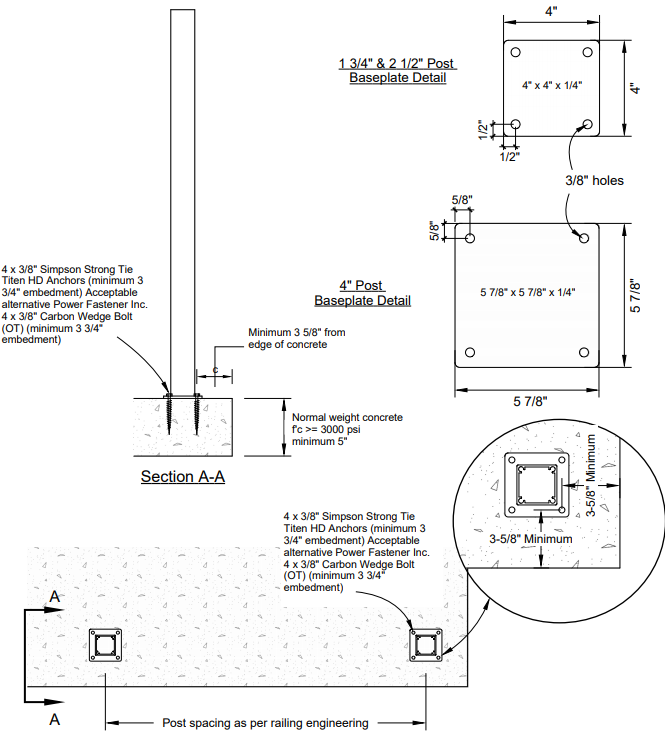 The installation of railing posts to the side of a structure is more difficult than simply mounting the posts to the top. When installing side mounts, the fascia bracket must be level with the deck floor for the railing post to be straight. Our Fascia Mount Installation Video shows you the simple step-by-step process to install these mounts, however, it is a longer process than installing top mounted railings. If you want a less complicated installation, consider choosing for top mounted railings for your deck build.
6. I Have A Deck With An Overhang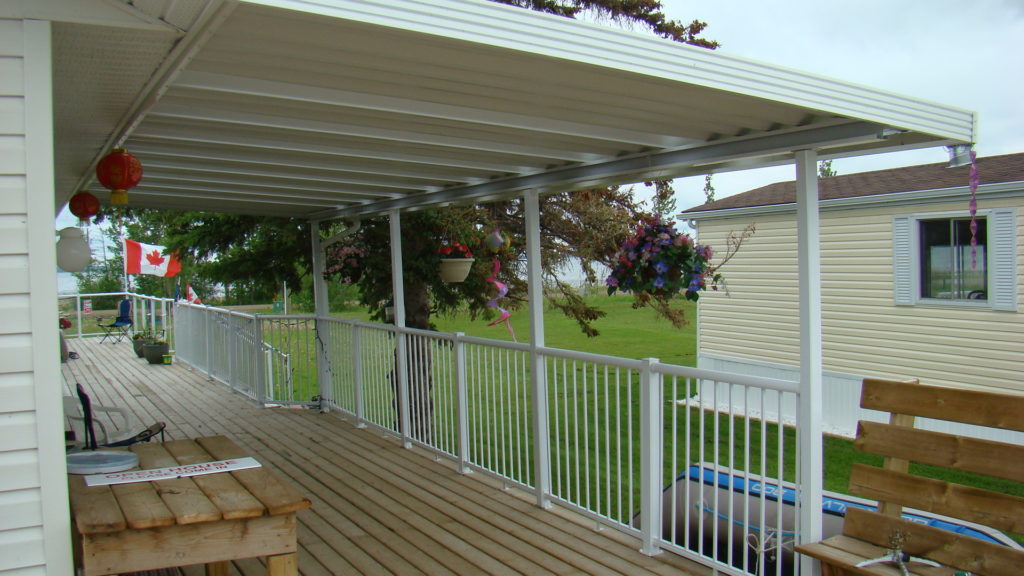 Decks with an overhang or rain gutter may not be suitable for fascia mounts. Fascia mounts require a secure area along the side of your deck to be mounted. Overhangs and rain gutters can prevent you from safely securing fascia mounts along the edge of the deck.
7. I Have A Small Budget

A fascia mounting style requires you to purchase Fascia Brackets and Fascia Support Legs. These products are sold separately. The price difference between fascia mounted and top mounted railings will vary depending on the size of your railing project. One Fascia Bracket is required with every railing post. Additionally, a fascia system requires Fascia Support Legs to be installed every 18 inches. Top mount railing systems do not require the purchase of any additional materials. Consider whether your budget allows for a fascia mounted system.
---
Whether you choose fascia mounted or top mounted railings, Century Aluminium Railings is here for all of your railing needs! See our selection of fascia mounts and top-mounted railings to use in your next railing project.
Our railing products are in stores across Canada and the USA. Find a deck railing dealer near you.