DECK POST INSTALLATION FOR GLASS RAILINGS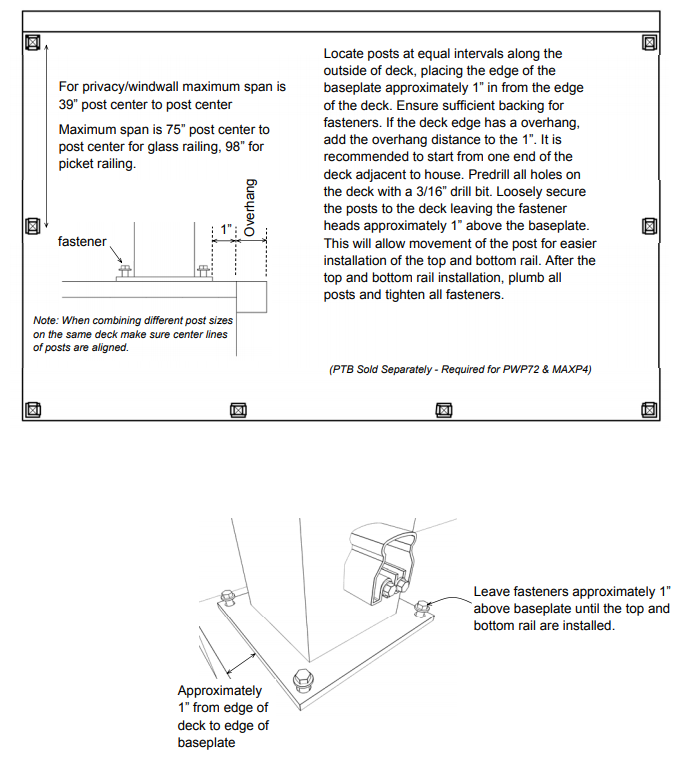 Residential installation only. Commercial applications may differ. Always check with local building codes prior to purchasing and installing this product.
When Century Railing is being used as a guardrail, do not exceed the maximum span stated for the various types of railing as this is outside our engineering spec and is at end users own risk and could result in a failed inspection. It is the sole responsibility of the home owner/contractor to comply with local building codes.