VANCOUVER FALL HOME SHOW 2021
Century Aluminum Railings will be attending the Vancouver Fall Home Show on October 14-17, BOOTH #835. Visit us at the Virtual Showroom prior to the show for Century's, and many other trusted businesses, exhibitor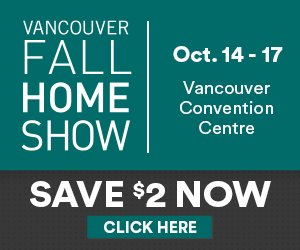 details!
About The Vancouver Fall Home Show: "The Vancouver Fall Home Show is a vibrant marketplace where you can shop for home-related products and services, experience stunning displays to help inspire your next home project, connect with industry experts, and enjoy informative presentations from renowned local and international home professionals.

Whether you're joining us at the Vancouver Convention Center – West Building with a specific project in mind or just looking for some inspiration, our local home professionals have you covered. With hundreds of booths to explore and several unique feature displays to enjoy, this is a valuable event for all Vancouver homeowners."
---
PSP/DECK EXPO 2021
We are excited to announce that Century Aluminum Railings will be participating in this years PSP/Deck Expo 2021 event in Dallas, TX! Get your FREE expo pass and join us November 13-18 at BOOTH #3624.

About PSP/Deck Expo: "The International Pool | Spa | Patio Expo™, co-located with Deck Expo (PSP/Deck Expo) is where all  segments of the industry (pool, spa, patio, decking, and outdoor living) gather to stay well-informed of the trends, market directions, and technology. The event offers industry professionals a large selection of educational sessions, an expo hall, and various networking opportunities.
This event partnership actively collaborates across the entire pool, spa, backyard, and decking industries to bring you the most comprehensive array of networking, education, and technology all in one place."